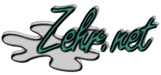 Is it time for You to Secure & Focus on your Web Presence?
Or, is it time to move your site to the next level? There are many options, degrees and levels of web presence. It is up to you to set your goals and budget! Browsing the web and making notes is often a great start. Finding a great web master you will enjoy working with and a must! Web site success, as with all other mediums, requires unique knowledge, skills, commitment and a high level of drive. My goal, as web master, is to focus on meeting and exceeding client website goals.
Zehr.net offers a wide range of web services, including total site startup, complete web hosting, design, update support & maintenance, restructuring, redesign and content support in some cases. Quality use of graphics, functionality and content are all critical to your site!
---

I focus on cost effective, esthetically pleasing, website design, hosting and support with clean functionality and reliability! If you are ready to go, please email.

---

Home Photography Portfolio Experience Considerations BreakingGround Help